.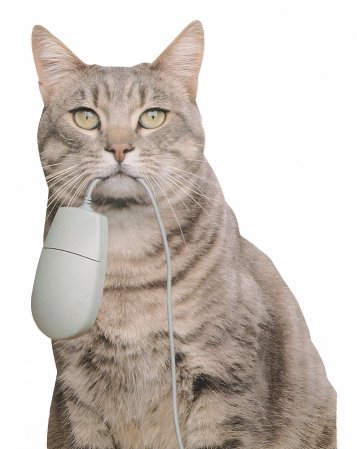 A branch of my family just lost their cat. Seems she was getting old and it was time to put her to sleep.
Hidey, as she was known, because she liked to hide when she was a kitten, was a very nice cat. Big and fluffy and fat, and very happy to let you pet her all day long if you wanted. She didn't know how to not purr.
But as she got older, she started showing signs that she hurt too much, and they didn't want her to suffer, so they took her to the vet and stayed with her until the purring stopped.
Now she's in kitty heaven.
Most people don't want an animal to suffer needlessly, and so when there's not much hope of relieving that pain, when the animal's life is obviously at an end, most people have no qualms about putting that animal to sleep. But for some reason, when a loved one wants to die with dignity, their family often becomes selfish and won't let them go. Why is it that sometimes ending suffering is justified and sometimes it's not?
Let's think about this. In the first instance, we have an animal, which is in pain, and is going to die. And even if it wasn't going to die any time soon, the pain this animal is suffering is great enough that we feel justified to put it to sleep.
Now imagine someone you care about is also in great pain and no longer wishes to suffer. Usually we think of old people whose bodies are shutting down, bed-ridden or otherwise immobilized, crippled by arthritis or who have had their minds or bodies robbed of them by
Alzheimer's
or
Parkinson's
. We're talking about a person who knows he or she has little to live for except knowing he or she will be a burden on their loved ones, who may be in a tremendous amount of pain, and who WANTS to die. Yet, to allow this person to take their own life, or in the case they're so debilitated that they need someone's help to do it for them, is somehow against our code of decency.
Since when are animals more important than people? Since when is it all right for people to suffer needlessly? Since when do we condone torturing our old and infirm just so we can have them around for another day? How selfish and unempathethic does one person have to be to do that to another? And what happens when we're put in the same position and through the miracles of medical technology, we continue to survive through such agony for years instead of mere days?
I love my parents a hell of a lot, and can't imagine the world without them. But I love them enough to let them go if they decide that's what they want to do. Can you say the same about your loved ones?
When I looked up
Jack Kervorkian
, the well-known advocate of human mercy killing, I noticed that not all of his suicide assistances were clearly for terminally ill patients. Several are questionable, in that they may have been done to ease someone who was merely depressed, and who could have recovered. Which begs the question: assuming there are times when it's right to kill, when are those times?
Few people would agree that a depressed teenager should be allowed to kill themselves, right? A lot more would agree that someone terminally ill, regardless of their age, should be allowed to do so, right? Being terminally ill seems to be a good dividing line, but what exactly is terminally ill? Aren't we all expecting to die some day? Isn't it possible a bus could run us over unexpectedly at any given moment? If someone is depressed enough to make a serious attempt at suicide, isn't that a pretty good working definition of terminally ill?
And what other dividing lines are important? Quality of life? What else?
Tell me. Use the comments below.
_______
Additional awesomeness you can't do without
:
Do Bald Men Have More Sex Drive?
The Happy New Year Philosophy
Nikie St. Giles - 2000
.