.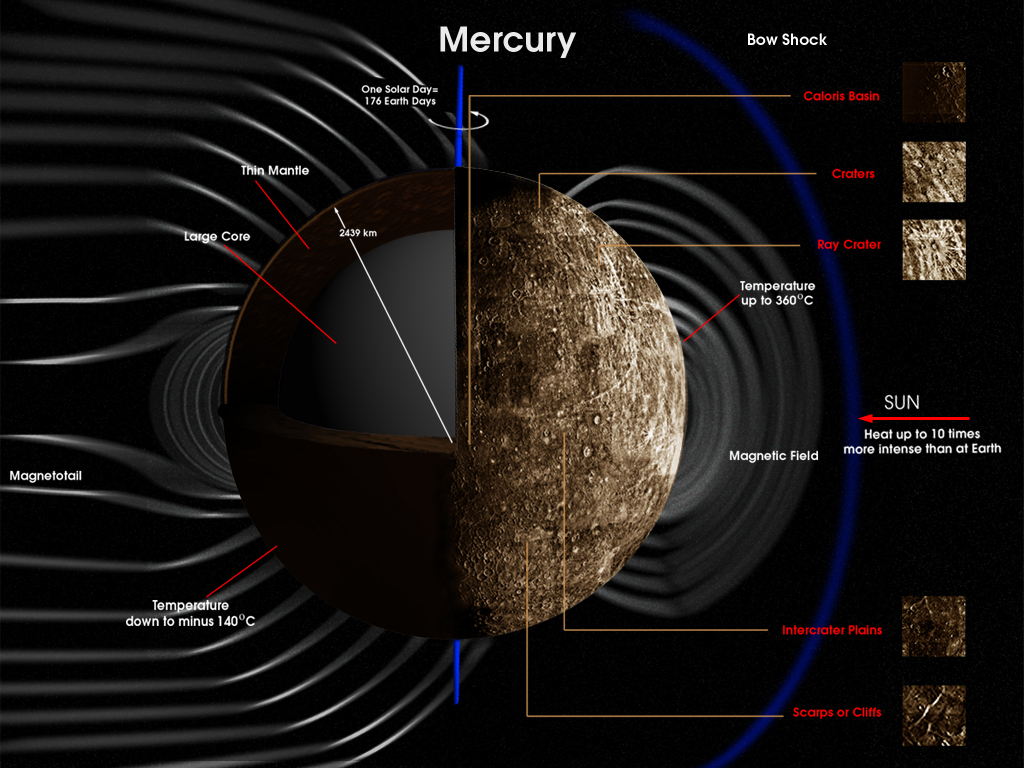 Things you don't know about the Solar System
I've always found space fascinating, and among my first books was a book about astronomy. It was just a small, general guide that had a number of interesting facts about the solar system and the stars and galaxies. This was 1980 or before, and we've made a LOT of discoveries since then, and I've kept up on it, partly thanks to Ars Technica, the Science Channel, and NASA.
I'm going to present a few curious things to you about what surrounds you that I'll bet you don't know. It's time to discover the planet closest to the Sun and therefore the hardest to observe: Mercury.