.
Praise Allah for finally deciding to clean up his house! With Obama bin Laden dead at the hands of American soldiers - Navy SEALs no less - this is pretty clear proof that Allah wants nothing to do with the bastard. Together with all the upheavals going on in the Middle East and North Africa, it seems to me that blaming wholesale murder and personal greed on an all-powerful entity was a bad idea.
Let's look at this. When someone tells you to kill other people and live in abject poverty because he claims some all-powerful being told him to tell you to do it, shouldn't you stop and wonder at his proof? How do you know Allah told that guy to tell you to kill people in the most horrible ways imaginable? Why should you live in misery while he lives in a palace? Isn't Allah capable of obliterating anyone he wants obliterated?
And so he has.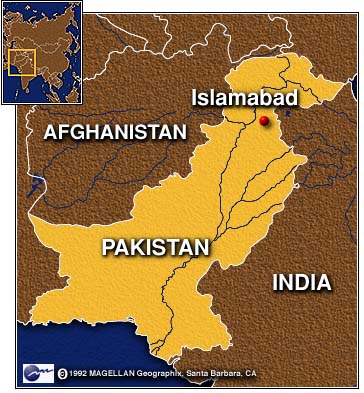 Usama Bin Laden
was killed in
Islamabad, Pakistan
, this past Friday. Praise be to Allah for delivering us from the pretender who abused Allah's name for his own personal gain.
The Christians figured out how to stop doing that a couple hundred years ago when the Inquisition was put to rest and the Crusades became passe. Let's hope the Muslims and the Jews figure it out really soon too so we can all play nice and let everyone believe what they want to believe about their Creator.
Now what should we do about Pakistan?
One thing is for sure: let's not do the bastard the honor of defining ourselves and our history with words like pre-bin Laden and post-bin Laden, okay?
.